Hello everyone! I'm super excited about this week's Etsy shop because it has one of the cutest things I've ever seen. If you checked out yesterday's post you've seen it also. I would love for you guys to meet Megan, the creative mastermind behind the Etsy shop Teekip. You have to check out her shop to see the AMAZING things she creates using paper. I interviewed her last night (last night people!) and she graciously answered all the questions so you guys can get to know her. Isn't she sweet? Please check out her shop, interview, and a couple of my favorite items of hers.
Store Link -
http://www.etsy.com/shop/Teekip
My Favorite
Items -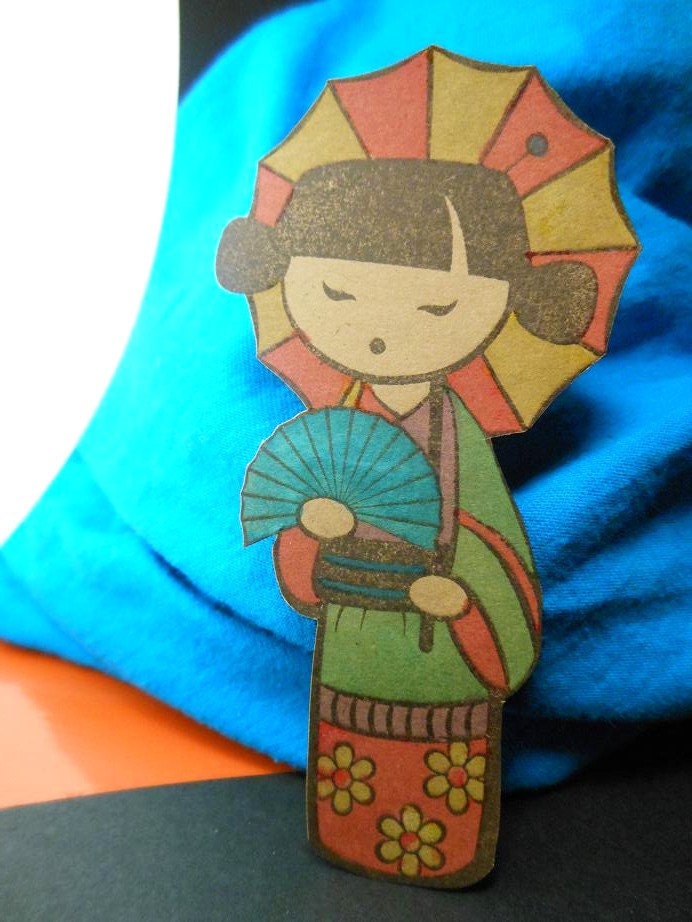 Set of 3 Japanese Style Bookmarks - $3.00
http://www.etsy.com/listing/87284677/set-of-3-bookmarks-japanese-style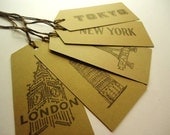 Brown Cardstock Places Tags (set of 5) - $2.00
http://www.etsy.com/listing/87738658/brown-cardstock-places-tags-set-of-5


Meet Megan!
1. What is your favorite art medium?
My favorite art medium is paper. I probably have at least 300lbs of it lying in my closet. My other favorite mediums would include mixed media and drawing/sketching.
2. How long have you been an Etsy seller or crafter?
I have been a seller on Etsy since 2009, but I was on a break for a little more than a year. I picked up recently about 5 months ago. As for a crafter, I have been one my whole life. I always did the big and outrageous projects in school. I tried to get my hands on anything so I could create something new and different. Then paper came into my life and I couldn't stop. It is so versatile.
3. What motivates your creativity?
I'm pretty sure everything motivates me. It starts from my grandmother and continues to some old thing on the side of the road. Books, people, shops, and the internet are also a part of my motivation. I will always try to create things that interest me.
4. What is your favorite item in your shop right now and why?
I love the map tags. They may be simple, but anything with a map interests me. I'm a travel nut.
5. What are some of your favorite Etsy shops?
Oh my. I'm sure I have a ton, but my all time favorites would have to include StayGoldMedia, CallaghanArtGallery, christystudio, and oldjunkyardboutique.
6. Tell us a random, fun fact about yourself
I am left-handed and proud of it! I believe it helps me bring out a lot of my creativity.