I LOVE any and everything that is vintage! From the hats, shoes, gloves, dresses, and veils - amazing! Sometimes I feel as though fashion wise I was born in the wrong era. Lol! Thankfuly, a lot of those amazing dresses and accessories are still alive and kicking today. They may cost a little more, but hey, it's vintage. If I could ever afford a genuine vintage dress, I would buy it on the spot. Until that day comes, I'll just "window shop" on Etsy. There are so many shops on Etsy that sell vintage jewelry, dresses, clothes, shoes, hats, hair pins, and anything else you can think of. As for vintage dresses, here are 5 that caught my eye while shopping.
As always, remember to show these sellers some love by hearting their shops or an item that you like. If you're a vintage lover like me, I promise you won't be disappointed. If you have an idea for next week's "5 Great Etsy Gifts for...", leave a comment about it below. Thanks! Happy shopping cuties :)
5 GREAT ETSY GIFTS FOR VINTAGE DRESS LOVERS!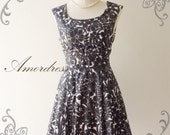 NEW--Amor Vintage Inspired- Darling Dress-Adorable Black Floral in Wonderland Cotton Dress for Any Occasion-Fit S-M- $38.50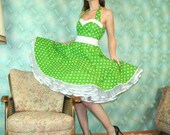 50's vintage dress full skirt green white polka dots Pinup retro Tailor Made nr.40 - $99.00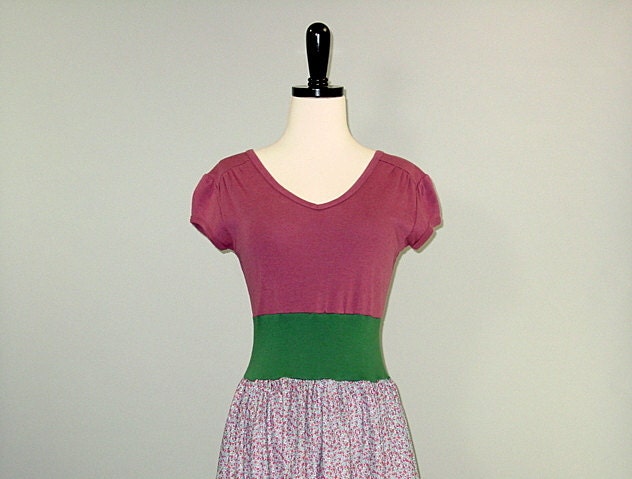 Upcycled Vintage Dress / Pink / FLORAL RUFFLED / s-m - $42.00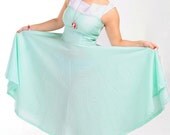 Long 1950's style vintage dress - $74.93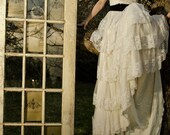 Vintage Dress Upcycled Designer - $100.00